European Leagues welcomed three new members at their General Assembly in Frankfurt today (Friday 19th October). The LFA of the Czech Republic, the Latvian Virsliga and the Lithuanian A Lyga join 32 other professional football leagues representing more than 900 clubs in 28 countries.
The Czech LFA consists of two divisions of sixteen clubs and joins European Leagues as an Ordinary Member. Both the Latvian Virsliga and Lithuania's A Lyga comprise one division of eight clubs and they join as Development Members.
Speaking at the General Assembly General Manager of the Czech LFA Tomáš Bárta spoke of the importance of being a member of European Leagues, "Like other Leagues we face many challenges and it is important that Leagues across Europe speak as one voice. Across a wide variety of issues such as competitive balance, youth development, transfers, fan engagement, good governance, financial distribution, European Leagues is taking the lead in terms of addressing those challenges. We are looking forward to playing our part".
Rytis Davidovi?ius, Chairman of the Lithuanian A Lyga said "We are a small league but the opportunity to meet and work alongside other Leagues in Europe will be hugely beneficial for us" while Maksims Krivunecs, Chairman of the Latvian Virsliga added his support "We are also a small league but being a part of European Leagues and knowing that our interests are being discussed and represented at the highest levels in European football will benefit our league and our clubs for sure".
At the conclusion of the Assembly at 12.30hs CET a press conference will take place at which European Leagues will launch their proposals to improve European Club competitions. The press conference will be streamed live on:
As the common voice of competition organisers at domestic level and professional football club employers at European level, the European Leagues seek to enhance and protect the competitive balance of professional football competitions with European Football.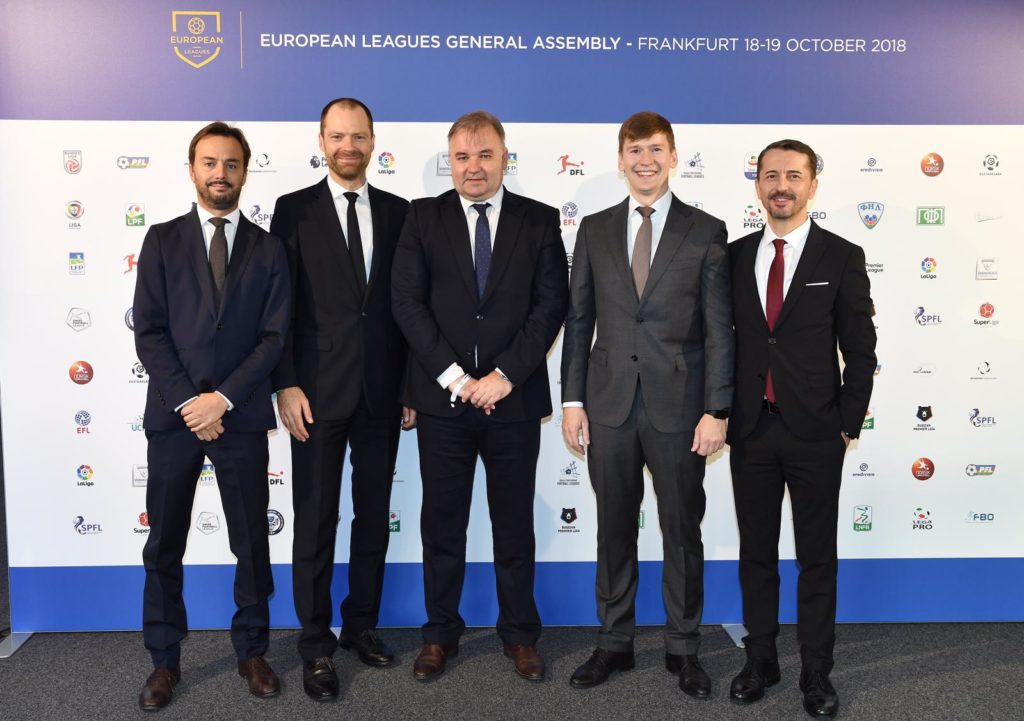 Back to All News