Stay2Score warms up fans for a unique spring and summer of football
During this unprecedented time for the entire society including the world of sport, the professional football Leagues in Europe, which are the organisers of professional football competitions at domestic level, are standing as key player in the current discussions and work aimed to resume the 19/20 football season both at national and international level. From shaping new calendars to the creation of a more agile regulatory framework for professional football and ultimately in developing new medical and operational protocols, league organisers are at the forefront to bring football back to the fans during the upcoming few weeks.
In a time where many leagues are making themselves ready to re-start competitions temporarily behind closed doors and fans are all encourage to cheer for their clubs from home, the European Leagues are pleased to announce the launching of their Stay2Score e-competition. Eight (8) top European Leagues will compete for glory in EA SPORTS FIFA 20 to become the very best European All Star League!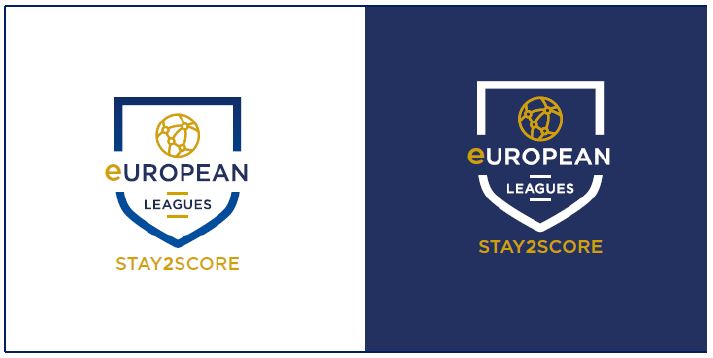 Participating Leagues:
• Austrian Bundesliga
• Belgian Pro League
• Dutch Eredivisie
• Italian Serie A
• Polish Ekstraklasa
• Liga Portugal
• Spanish LaLiga
• Swedish Allsvenskan
Format of the Tournament:
• Each league will be represented by 4 players: 2 professional football players and/or celebrities and 2 professional domestic FIFA players.
• Each match consists of 2 games (FIFA player vs. FIFA player and Professional football player/celebrity vs. Professional football player/celebrity) and the combined score will determine the result of each match.
• Leagues will compete against each other as competition will be played as single round robin.
• The top 4 of the table will advance to the semi-finals, which will qualify two leagues to the final match and ultimately award the winner of Stay2Score!
Schedule of the Tournament:
• Stay2Score competition will start on Wednesday 13th and conclude on Saturday 23rd where the semi-finals and grand final will take place.
• Matches will be broadcasted by the participating leagues in their respective countries.
For the organisation of this tournament, the European Leagues teamed-up with the leading eSports agency DreamHack Sports Games and Omnicom PR Group with the goal to bring joy and entertainment to gaming fans across Europe in difficult times and ultimately to warm up fans for the excitement of having the game back for a unique spring and summer of professional club football.
For more information regarding participating leagues and players and to follow the tournament please visit the official website: https://stay2score.com/
Back to All News