The second edition of the European Leagues' Legal Workshop took place yesterday at the brand new LaLiga Headquarters in Madrid, and it was a successful event.
The 60 Workshop's participants, legal experts and executives from leagues and clubs, gathered for this full-day event to discuss the latest issues in the Football regulatory framework.
Addressing the participants, Georg Pangl, General Secretary of the European Leagues, opened the day and thanked LaLiga for hosting the second edition of the Legal Workshop. He underlined the importance of yesterday's legal event for shaping the future of European Football's landscape.
The Legal Workshop was a valuable platform to share experiences about the most trending legal issues amongst the Football Stakeholders. The participants had the opportunity to discuss a wide range of topics, such as the legal aspects and disciplinary proceedings regarding Social Media in Football, UEFA disciplinary proceedings related to stadium security and player's misconduct, and Financial Fair Play regulations' amendments. Moreover, the attendees were presented with legal aspects in new technologies, such as legal requirements in Data protection and the role of Antitrust Law in the sale of audiovisual rights.
Workshop's participants were also updated on the work currently being carried out by a task force group of the FIFA Stakeholders Committee regarding the future of the Transfer System in Football. Furthermore the European Leagues had the chance to discuss the harmonization of closing dates of the summer transfer window and about the revenue distribution model of international club competitions. Finally the event was concluded with legal experts providing in-depth tax insights on club's payments to intermediaries.
The European Leagues would like to thank Club Atlético de Madrid for the warm welcome in their brand new stadium, and LaLiga once again for their hospitality and precious support with the organization of this Legal Workshop.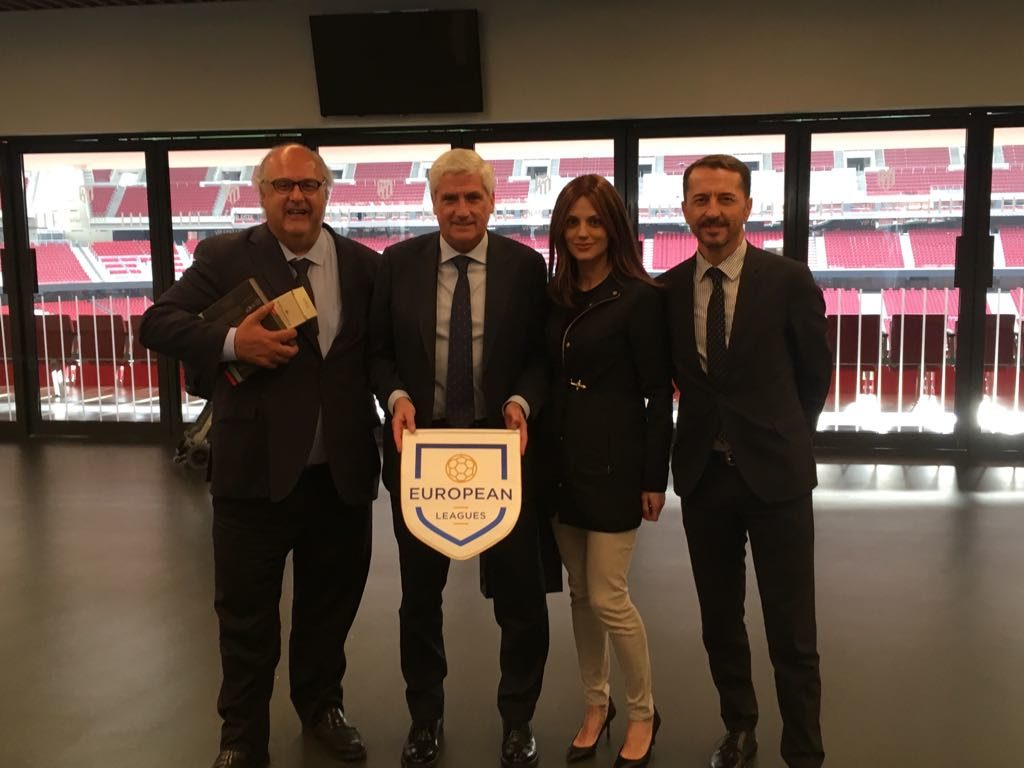 Back to All News