The European Leagues General Assembly took place this Thursday 17 November in Porto, co-hosted by Liga Portugal. The meeting was attended by member leagues from across Europe, including football stakeholders representing National Associations, clubs, players and fans.
The General Assembly endorsed the membership applications of three new professional football leagues from Albania, Bulgaria and Malta with the status of Development Members. The European Leagues association now includes 40 members in representation of 34 European countries.
At yesterday's meeting the leagues approved the allocation of €2.3Million in support to the Ukrainian Premier League. This financial contribution from the European Leagues will be instrumental for the UPL to be able to finish the ongoing domestic championship while delivering to the Ukrainian people a message of hope during the current dark times.
During the assembly, the leagues reiterated the importance to cooperate this season with UEFA and the other stakeholders with the aim to improve the Revenue Distribution system of UEFA Club Competitions (UCC) for the upcoming 2024-27 cycle. With a new competition format and expanded calendar and a projected increase of revenues to be generated by UCC (up to 5 Billion per season), the leagues are calling for a fairer revenue distribution mechanism which could benefit all professional football clubs in Europe and not just those few which play regularly in Europe.
Nicolas Lev, CEO of the Israeli Professional Football League has been elected to the Board of Directors of the European Leagues until the end of the current mandate (2021-2025).
To note the announcement, during the Assembly, of the appointment of a new league task force to be fully dedicated to Women's football and its strategic development at domestic level. The Women's league task force will count with the participation of 10 domestic competitions' organizers.
Finally, the leagues had the opportunity to debate the commercial development of domestic competitions while confirming their commitment to the fight against digital piracy in cooperation with the Sports Rights Owner Coalition (SROC).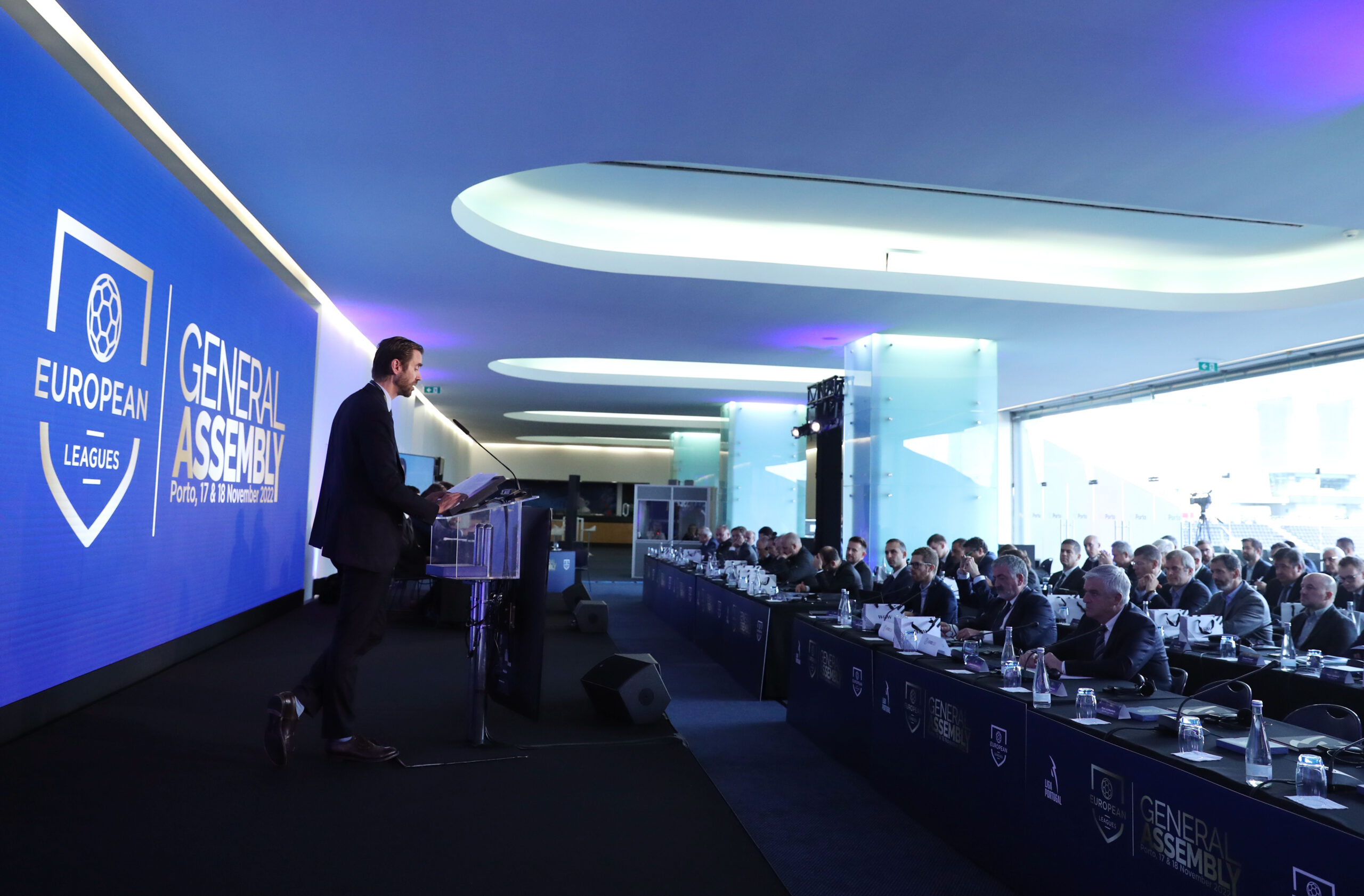 PORTO – 17.11.2022
Back to All News