The EPFL organised today an informative workshop on Video Assistant Referees (VAR) at the Leagues Association's headquarters in Nyon.
Run in full cooperation with IFAB and its General Secretary Lukas Brud, the workshop was the perfect occasion for leagues' representatives to be briefed on the background, timeline and current status of VAR experiments in several official competitions. IFAB Technical Director David Elleray also led one of the sessions and provided a thorough overview of the key elements of the VAR Protocol.
During the meeting, the VAR project manager for the DFL Lukas Gloeckner had the opportunity to present key insights on both the operational dimensions and overall project management for the Bundesliga competitions. In particular, he presented the setup of its project team, the crucial aspect of refereeing training and the key financial elements for structuring a complex project of this kind.
Technology is a key element of VAR. Within this context, IFAB briefed the audience with respect to how to implement the basic technological set up, the important issue of standardising equipment and the various challenges competition organisers face when implementing VAR technology during official tournaments.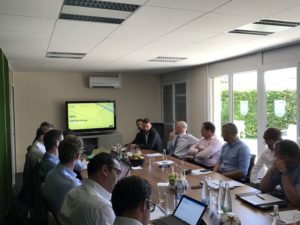 Finally, former FIFA top international referee Roberto Rosetti, Project Leader for the Italian FA and Serie A, gave an inspiring overview of the key learnings from recent past matches and tournaments such as the FIFA U20 World Cup in Korea and the FIFA Confederations Cup in Russia. During his presentation, Rosetti also stressed the importance of thorough high quality preparation and training for referees in order to achieve good results ahead of the implementation of VAR in international tournaments as well as in domestic leagues.
The EPFL will keep monitoring the evolution of VAR while cooperating with IFAB so as to assist its member leagues in the implementation of Video Assistant Referees in their domestic competitions.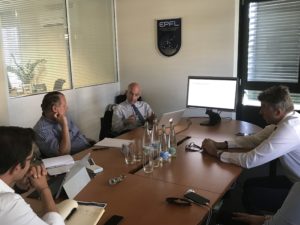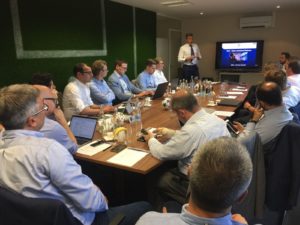 Back to All News