The EPFL in collaboration with the Israeli Professional Football Leagues (IPFL) is organising an International Seminar on Technology & Innovation in Sports.
The event shall take place in Tel Aviv on this Thursday 19 October within the framework of the General Assembly of the European Leagues' Association. The Seminar shall gather worldwide innovation and digital experts to discuss new trends in sport and how technology could play a tremendous Game Changer role in the Sports Industry.
Israel represents the perfect place to host an event of this nature considering the hi-tech boom the country has experienced in recent times. Within this context, the event will kick-off with a session dedicated to the Israeli High-Tech Eco-System and how the country became a Start-Up Nation.
The rich agenda then proposes the interventions of EPFL Leagues' representatives from the hosting IPFL, the German DFL and the Spanish LaLiga who will present, together with Hi-Tech commercial start-ups, best practices in the areas of digital, big data and content management.
Finally, a round table discussion with the Chief Executives of the IPFL, Dutch Eredivisie and Swedish League will conclude the programme with a final brainstorming session on Threats vs Opportunities in implementing innovation in professional football and on how the Leagues could do this while supporting their own business development in collaboration with their respective member clubs.
Download: EPFL Seminar – Agenda 19 October 2017 (Tel Aviv) >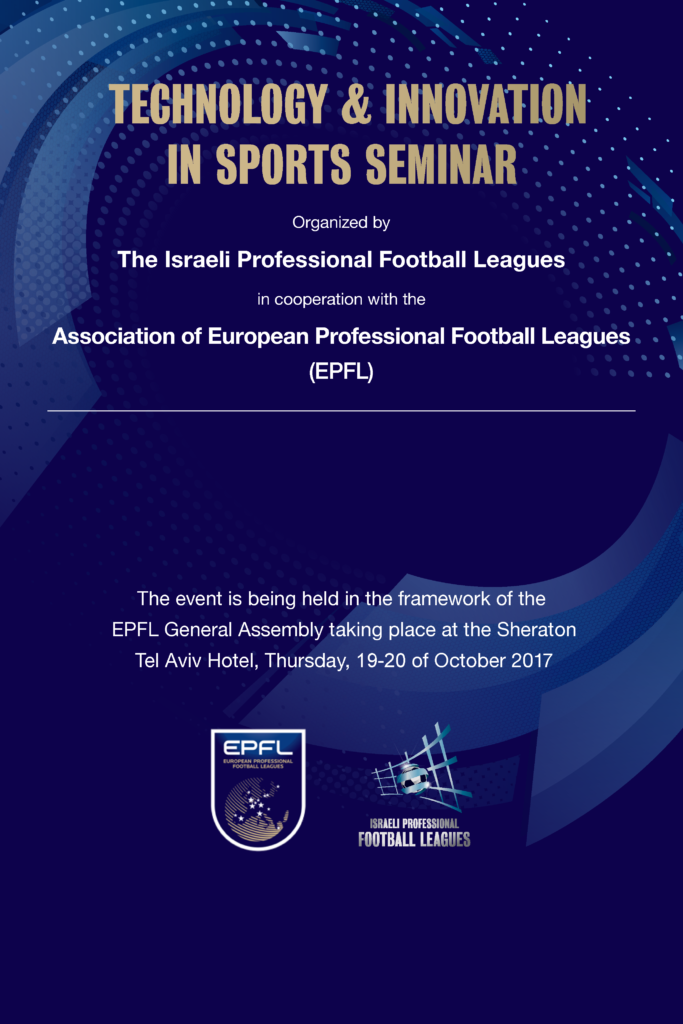 Back to All News