EPFL and ECA join forces in organising first Youth Football Conference
The first Youth Football Conference, co-organised by the European Professional Football Leagues (EPFL) and the European Club Association (ECA) was successfully held at the City Football Academy in Manchester. 107 participants from 12 European leagues and 60 clubs representing no less than 30 countries attended the two-day event hosted by Manchester City FC.
The Conference aimed at gathering youth football experts from leagues and clubs to discuss and share experiences on trending youth football topics. Some of the key topics discussed related to the regulation and licensing of youth academies, the structure and format of youth competitions as well as the protection of training clubs that identify and develop young footballers in the early stage of their careers.
The conference kicked off with a presentation by Raffaele Poli from the International Centre for Sports Studies (CIES) on youth player migration and transfer trends followed by an intervention of Simon Wilson, Director of Football Services at Manchester City FC, explaining MCFC's philosophy towards youth football and the international dimension of the club's brand-new academy.
Subsequently, Neil Saunders, Youth Planning & Project Manager at the English Premier League, took the floor to present the Premier League's youth academy categorisation model, which is framed within the Elite Player Performance Plan, and the coordinated approach with the English clubs in the area of youth development at national level. The first day concluded with a panel discussion on youth academy management with the participation of Bodo Menze (FC Schalke 04), Chris McCart (Celtic FC) and Marcin Stefanski (Ekstraklasa) and a technical visit of the state-of-the-art City Football Academy facilities.
Day two of the conference was dedicated to various workshops dealing with topics such as strategy and management, youth talent, competitions and protection of minors highlighting case studies and best practices from Olympique Lyonnais (FRA), Sporting Clube de Portugal (POR), Southampton FC (ENG), Juventus (ITA), NK Domžale (SVN), KRC Genk (BEL) as well as the Pro League (BEL), the LPF (ROM) and The English Football League (ENG).
The conference proved to be very informative and the active participation of all attendees underlined the fact that there is a need for clubs and leagues to meet and exchange ideas on trending youth development topics. Knowledge sharing among experts is considered a key instrument to further develop managerial skills and will remain at the heart of any future EPFL and ECA conference as both associations will continue to bundle their expertise for the benefit of all.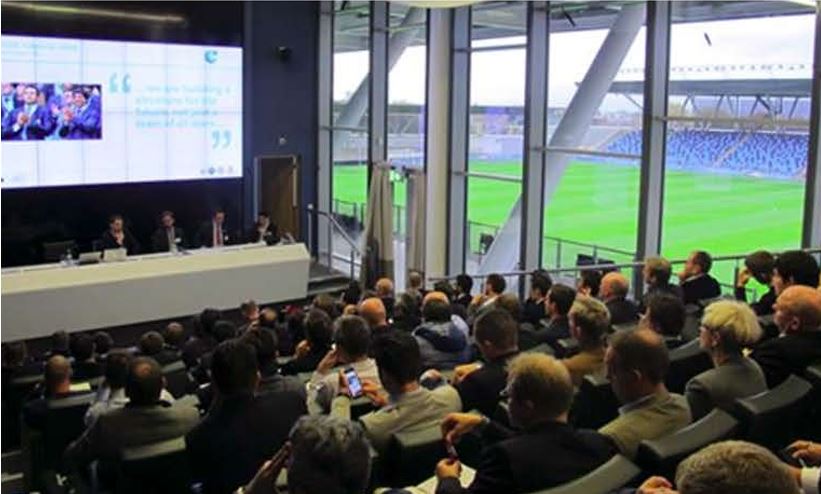 Back to All News