EPFL Chairman Lars-Christer Olsson met EU Commissioner for Education, Culture and Sport Tibor Navracsics on the occasion of the EPFL Board of Directors' meeting in the Belgian capital
Good Governance in Sport, European Social Dialogue and Digital Single Market on agenda
The EPFL Chairman, Lars-Christer Olsson and the EU Commissioner for Education, Culture, Youth and Sport, Tibor Navracsics met yesterday and discussed a range of topics currently affecting professional football and the EU sport policy such as the competitive balance of professional football competitions and the protection of sports organizers' rights.
Lars-Christer Olsson confirmed the commitment to implement the key principles of integrity, transparency, democracy, participation and inclusivity within the EPFL and all professional competitions at domestic level. Through the engagement in all EU activities in this field, the complete revision of its statutes and the launch of a series of initiatives in collaboration with its leagues, the EPFL has the ambition to become a leading role model in the creation and more importantly implementation of Good Governance standards in sport in Europe and beyond.
Furthermore, Lars-Christer Olsson presented the Leagues' position with respect to the copyright framework at EU level. The Leagues rely on intellectual property and especially copyright law to sell rights and create income that can be reinvested in the game both at professional and grassroots level. Being able to exploit commercially their competitions on a territorial basis and to protect them against any infringements in their respective territories is key for the long-term sustainability of our leagues and our sport.
In addition, the EPFL Chairman pointed out the key role and contribution played by the leagues as major employers' representative in the European Social Dialogue for the professional football sector under the framework of the European Commission.
Finally the EPFL Chairman reiterated the Leagues' overall commitment to contribute actively to all initiatives run by the European Commission and its Sport Unit guaranteeing a proactive engagement of our Association within the upcoming EU Work Plan for Sport for the period 2017-2020.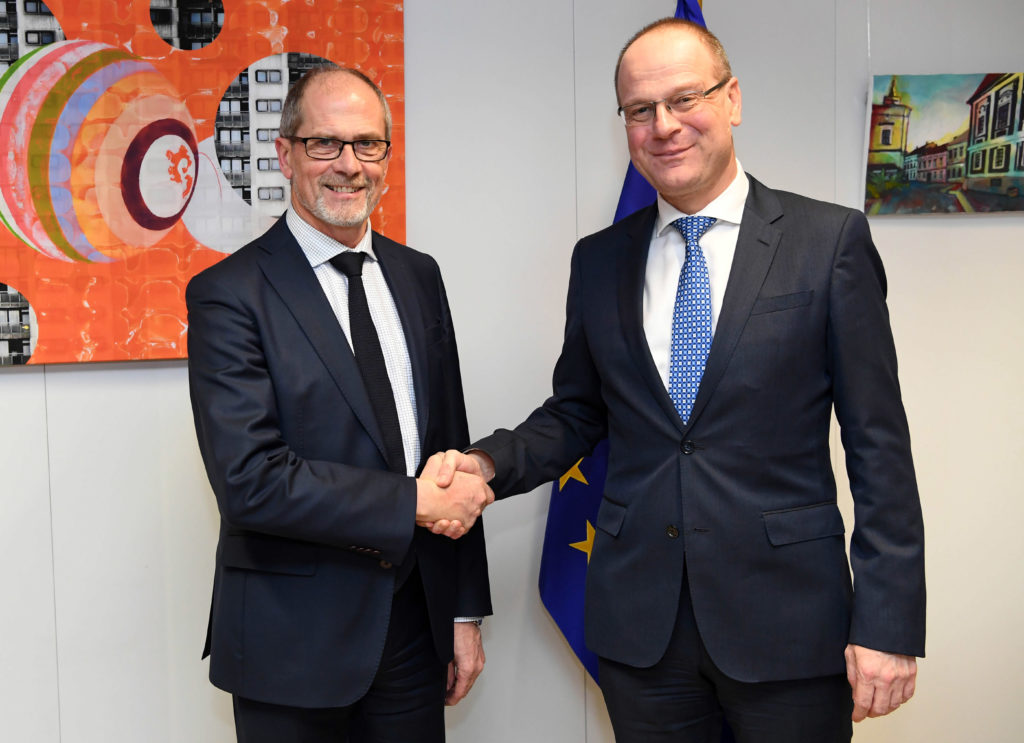 Back to All News